Monthly Archives:
April 2015

Such a sweet bond between this unlikely pair. Animals are so sweet and wonderful!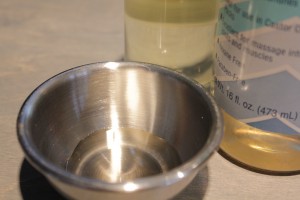 Ingredients:
1 Part Castor Oil
1 Part Argan Oil
Both Castor and Argan oils are well known for their ability to seal split ends and nourish the hair. This recipe incorporates the best of both for smooth and shiny tresses. Put your hair up in a ponytail and have a shower cap and hat ready. Place the oil mixture starting at the ends of your hair and working toward the base of the ponytail. Do not put the oil on your scalp or anywhere beyond the "tail" part of your hair because it may be somewhat hard to wash out and could make you look oily later. Twist the tail into a bun and put on the shower cap and cover with the hat. Wear to bed and allow the heat from your head to work its magic setting in the oil. Wash out in the morning and style as usual.

This was a nice piece to meditate to, I hope you enjoy it as well!