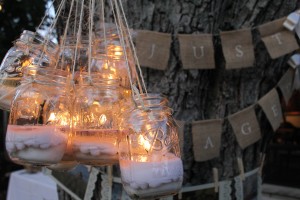 << From our friends engagement party this fall – they are so creative it is awe inspiring.  Ok, now wipe that drool off your face.  🙂
Fall is such a busy time and our favorite time of the year.  It has taken us a little longer than planned, but *most* of our soaps and bath products are now up for sale in our online store.  We still have yet to list our favors and gift baskets but those will be coming in the next few days.   There are a few tweaks we need to do on the website itself, so if you have any suggestions feel free to send them our way.  We are trying our best to make our site as friendly as possible to all who visit.
I have been reading up on how to dye my hair with coffee – so tomorrow morning I will give that a go and report on what happens.  Not sure if it will work, but it is worth a try!