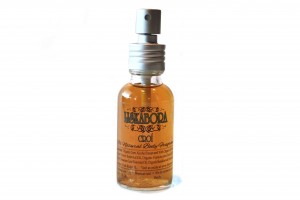 Our all natural body fragrances are handcrafted using a blend of the finest organic essential oils and organic alcohol (from organic corn) denatured with organic lavender. Croi is a fresh scent with a hint of spice and the great outdoors, perfect for both men and women.
Ingredients: Organic Corn Alcohol Denatured With Organic Lavender, Organic Vetiver Essential Oil, Organic Frankincense Essential Oil, Organic Cinnamon Leaf Essential Oil, Organic Sandalwood Essential Oil
The glass bottle is sealed with beeswax. A vegan option is available upon request.
For a list of all ingredients processed on our equipment, please visit the about tab at the bottom of the page. Fragrances can ship ground only, your selected shipping option may be revised if necessary to comply with this requirement. We can only ship fragrances to addresses within the United States.