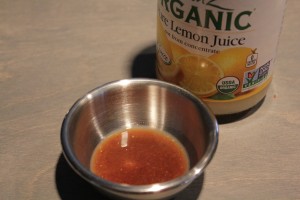 Ingredients:
2-3 tbsp. organic sugar
1/2 tsp. organic lemon juice
1/2 tsp. castor oil
Mix 2 tbsp. organic sugar (your choice of type, but smaller grains are better and nicer for your skin) with the lemon juice and castor oil. You can add additional sugar if desired for a thicker mixture. Scrub gently on your face, then wash with cool water and finish with witch hazel astringent. Since there are no preservatives in this mix, I would suggest only making enough at one time for each use.